Dunamis ARC Founders
Dennis & Lynnie Walker
Dennis and Lynnie Walker, apostolic founders of Dunamis Apostolic Resource Center, have a vision to activate the whole body of Christ to do the miraculous works of Jesus. They live in Las Vegas, Nevada, USA, where Dunamis is located.
Dennis and Lynnie Walker travel the world, planting seeds of revival by activating people to see into heaven and do what Jesus is doing. The blind see, the deaf hear, the dead are raised, provision comes, weather is changed, and the power of God shows up as people are activated in their spiritual senses. Teaching materials are produced and sent all over the world.
Dennis and Lynnie, children of Spirit-filled pastors, were missionaries in Peru for six years in the 1970's, living in primitive conditions in the jungle and ministering throughout the nation. They speak fluent Spanish.
In 1985, Dennis and Lynnie moved to Las Vegas, Nevada where they became founding Pastors of Comunidad Vida Cristiana, and Harvest Rock Church (formerly Christian Life Community). They facilitated various church plants throughout Las Vegas in three languages.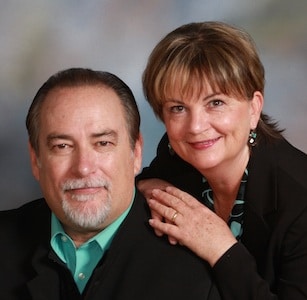 In 2002, they transitioned from Pastoring, to Apostolic traveling ministry and oversee ministries in Peru, Brazil, France, England, Germany, Italy, Mexico, Japan, and the U.S.
At Dunamis, attendees learn to worship and soak in the Spirit, connect to heaven, and minister healing, the prophetic, and salvation wherever they go.
Dennis and  Lynnie have taught seminars  on various topics: Activating the    Spiritual Senses, Catching the Initiatives  of Heaven, Growing in the Prophetic,  How to Heal like Jesus, Ten Ways God  Speaks, How to Soak in the Spirit, the  Power of Surrender, etc. Lynnie has  spoken in various women's conferences  worldwide, and Dennis has been invited to  speak at large conferences and on TV.
Dennis and Lynnie have participated in various events in South America, teaching at conferences throughout the day. Dennis has preached at large outdoor evangelistic crusades or translated for powerful evangelists.The blind see, the deaf hear, the lame walk, and most importantly, thousands are saved.
Dennis and Lynnie have three married children, Tracie, Denny, and Kelly, who are all serving the Lord with their families in various areas of ministry.